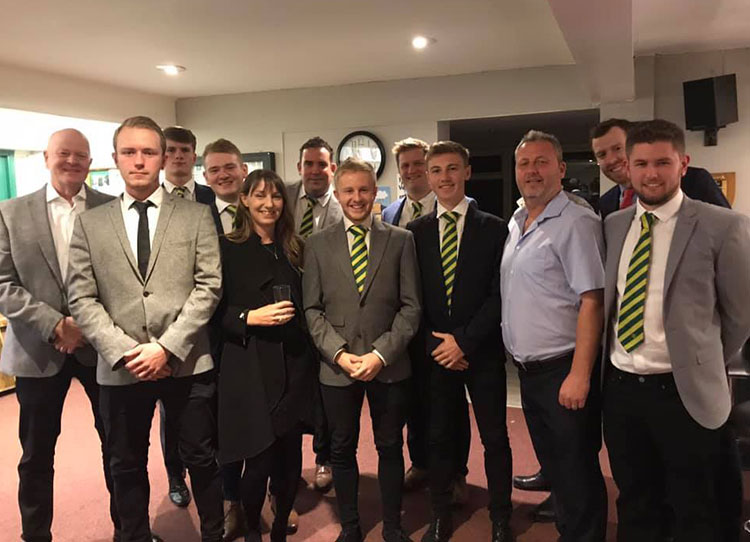 Another great season Hale Barns Cricket Club was capped off with the annual Senior Awards Night.
All three senior teams enjoyed successful seasons in the Cheshire County Cricket League, finishing in the top half of their respective tables.
The 1st XI earned a mid-table position for the second consecutive year, while they also reached a second Cheshire Shield final in a row, although they unfortunately lost to Cheadle Hulme CC.
Club President John Petch rewarded their efforts with HBCC Team of the Year, while star all-rounder Joe Cooper was crowned 1st XI Player of the Year and CCCL Division 2 Player of the Year.
The 2nd XI were promotion contenders throughout the season in their first year in the County League, with leading wicket taker Jack Wylie receiving the Player of the Year award.
Meanwhile, Junaid Iqbal scooped the 3rd XI Player of the Year prize after helping the team finish fourth in the league and reach the knockout stages of the T20 Cup.
Elsewhere, Alex Ross and Sam Smith's partnership of 72 in the successful Cheshire Shield semi-final run chase against Barrow CC won Outstanding Moment of the Year, while Arthur Atkinson's commitment to work on the ground was rewarded with Jim Luckett Clubman of the Year.
Here is the complete list of all the winners:
1st XI Player of the Year – Joe Cooper
2nd XI Player of the Year – Jack Wylie
3rd XI Player of the Year – Junaid Iqbal
Barnstormers Player of the Year – Charlie Glazebrook
Young Player of the Year – Aahil Choudhry
Outstanding Moment of the Year – Alex Ross & Sam Smith
Arthur Johnson Award – The Harrison & Romer Families
Jim Luckett Clubman of the Year – Arthur Atkinson
HBCC Team of the Year – 1st XI