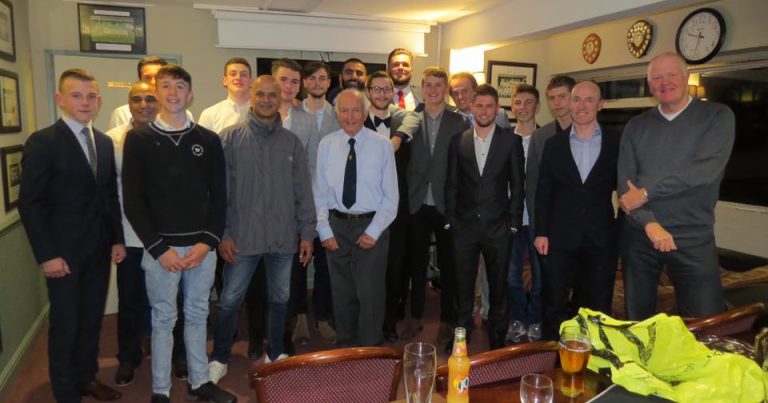 Hale Barns Cricket Club celebrated a tremendous season in style with the Senior Awards Night 2017.
The club enjoyed a hugely successful year, with the 1st XI earning promotion to the Cheshire County Cricket League Division Two, while the 2nds were finalists in the UK Fast Cheshire Cricket League T20 Cup.
The prestigious 1st XI Player of the Year prize was shared between vice captain Ben Hicks and opening batsman Joe Cooper, Young Player of the Year went to Sam Smith and Hicks claimed Outstanding Moment of the Year for his performance in taking 9-19 against Barnton in July.
Elsewhere, for efforts off the pitch, the Staniforths won the Arthur Johnson award for significant contribution by a family, while Tom Entwistle scooped the Jim Luckett Clubman of the Year for his all-round commitment to the club.
Here is the complete list of all the winners:
1st XI Player of the Year – Ben Hicks & Joe Cooper
2nd XI Player of the Year – Clive Collins
3rd XI Player of the Year – Jack Wylie
Barnstormers Player of the Year – Joe Christopherson
Young Player of the Year – Sam Smith
Outstanding Moment of the Year – Ben Hicks
Arthur Johnson Award – The Staniforth family
Jim Luckett Clubman of the Year – Tom Entwistle
3rd XI Emerging Player of the Year – Dan Martin
3rd XI Best Individual Performance of the Year – Farhan Rabbani