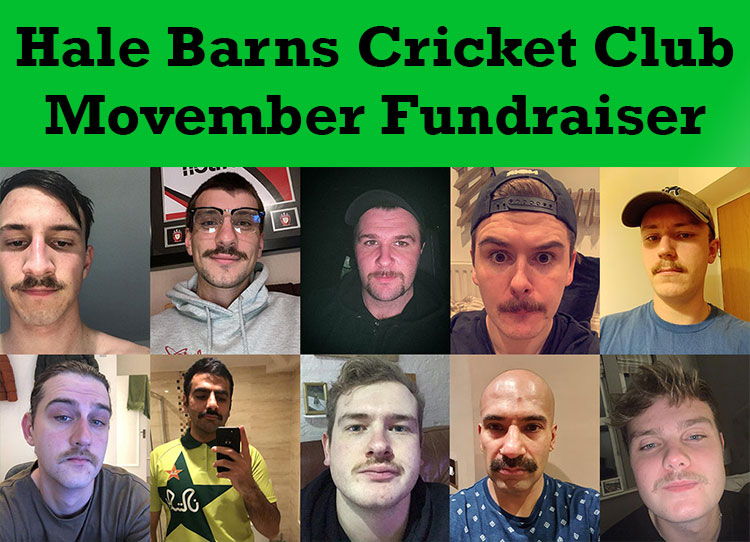 Ten Hale Barns Cricket Club members have completed a month of growing moustaches, with varying degrees of success, for the Movember campaign.
Having set an initial donation target of £1,500, the lads did brilliantly to exceed that amount, raising in excess of £1,800 for the Movember Foundation, which tackles some of the most significant health issues faced by men.
HBCC would like to thank everyone for their generosity in supporting the campaign, and congratulate some of the lads for their efforts in growing facial fuzz.
The players taking part were:
Rory Allan
Sanjeev Bhatia
Joe Cooper
Phil Dodd
Christian Dodson
Ross Dunleavy
Ben Hicks
Tom Saddington
Younas Saeed
Andrew Willis