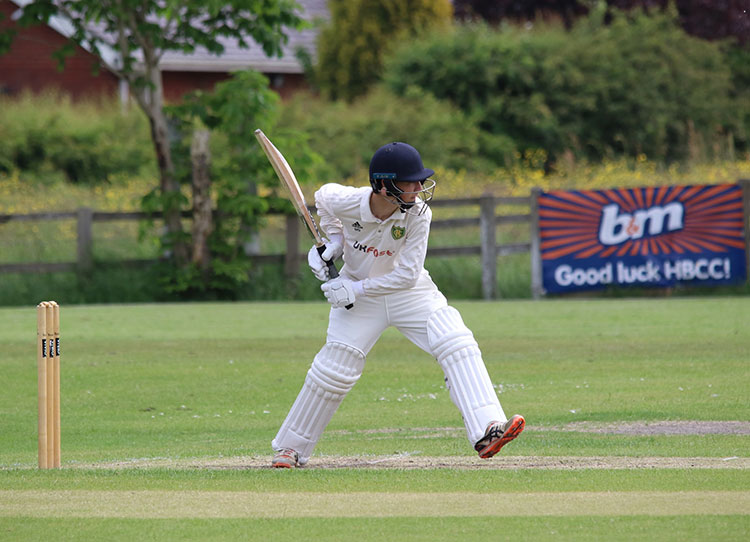 Hale Barns First XI lost for the second successive week after stumbling to a six-wicket defeat at Stockport Georgians, with Adam Keene steering the hosts to victory with an unbeaten 80.
Barns had posted a reasonable total of 190-8 from their allotted overs, largely thanks to Ben Staniforth's first half century of the campaign, but Georgians used just 36 overs to reach the target.
Barns batted first after winning the toss and were unscathed with 34 on the board until Joe Cooper was the first batsman to depart for 17, with Mike Hunter (8) following shortly after having been run out by Oliver Ormerod to restrict them to 45-2.
Opener Khurram Hussain is without a league fifty so far this season and appeared to be heading for the landmark before being caught off the bowling of Ormerod (2-49) for 35.
Christian Dodson then became Ormerod's second victim after a quickfire 15, while Simon Normanton made further inroads to leave HBCC in a precarious position on 114-5.
However, Staniforth anchored the innings expertly and was supported well by Tommy Smith, with the duo adding 60 together until the former was finally undone via a run out for a patient 55 off 101 deliveries.
And from 174-5, the visitors slipped to 184-8 as Normanton (2-41) doubled his tally and then claimed the third run out of the innings, although Smith saw out the overs and ended on 27 not out.
In response, an opening partnership of 43 between Normanton and Ned Bailey gave Georgians a positive start, with Cooper (1-46) making the breakthrough by removing Normanton for 28.
Dave Saddington (1-28) was then rewarded for a typically consistent spell, but Bailey and Keene ensured there would not be a flurry of dismissals, although Bailey did eventually fall to Hussain for 35.
Part-time bowler Hussain (2-34) soon claimed another scalp to shift Barns into contention with the score at 108-4, but their hopes were dashed by an unbroken pairing of Keene and Ben Jones.
Keene was the aggressor, hitting 80 from 67 balls – including 11 fours and 2 sixes – while Jones played a more cautious knock as he contributed 31 in a fifth wicket stand of 83 to guide the home side to a convincing win.